Sex Offenders Undergo Chemical Castration To Stop Them From Being A Recidivist
Chemical castration is the term used widely in academic and legal circles for the practice of prescribing hormone suppressants to change the behavior of sex offenders, however, it has divided professional opinion.
The treatment is being piloted by psychiatrists at HMP Whatton, Nottingham, a specialist category C prison which holds male sex offenders.
Around one hundred child sex offenders or pedophiles have undergone chemical castration under a government program to reduce the likelihood of being a recidivist.
Evidence from Scandinavia suggests chemical castration can cut the rates of being a recidivist from 40 per cent to 5 per cent.
Guidance on the medication says it should be used for those with compulsive or impulsive urges to offend, those who have difficulties in controlling sexual arousal, intrusive sexual fantasies or urges, sadism or other "dangerous" tendencies such as necrophilia.
But it stresses: "It is anticipated only small numbers of sex offenders will benefit from these treatments."
"Apart from lengthy jail sentences, the only other way to deal with most of these people is through chemical castration," according to Psychologist Dr. Ludwig Lowenstein.
"The idea of giving sexual offenders a pill to destroy their ability to have intercourse always provokes fierce objections on the grounds of civil liberties.
But a child's right to protection is far more morally important than the freedoms of pedophiles."
A Ministry of Justice spokesman said: "We support the use of pharmaceutical interventions for high risk sex offenders given the evidence that it can be useful in reducing risk for some perpetrators."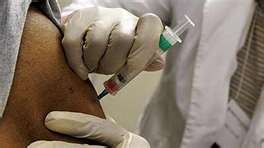 Comments
comments
This entry was posted by Affleap on March 16, 2012 at 6:17 am, and is filed under Social Issues. Follow any responses to this post through RSS 2.0. You can skip to the end and leave a response. Pinging is currently not allowed.