In line with Russia's desire for modernization, she needs more than ever the alliances of the west.
Since the collapse of the Soviet Union, Russia has been adamant in her relationship with them.
More often, engaging against the west in area of foreign policy that sometimes detrimental to the world order as perceived by the same.
In Russia's side, it is perceived by her as an act of political interference by the west to the internal affairs of sovereign nations.
Though the outline of Russia's strategical approach is changing, as what considered to be a leak from a paper of Russia's Foreign Ministry, it has carried out some truth as to their objectivity, with Russia has started to soften her once hard stance and in its quest of improving her relations with the west for the sake of modernization.
It has something to do, in the changing of diplomatic strategy, as a necessity to help Russia to attract investments, acquire new technology, update crumbling infrastructure and wean itself from dependence or resource extraction.
Policy makers inside Russia are singing now a different tune, a deviation from their usual confrontational approach of diplomacy as Russia needs alliances with the west particularly the US and the European Union for their modernization program.
With the twist, Moscow has acknowledged the Soviet massacre of Polish officers at Katryn 70 years ago; it has invited NATO troops to march in Red Square, a departure of their previous stance that NATO encirclement in the region is a threat to Russia's security; it has offered now a cautious approach in the economic sanctions on Iran.
In addition to these gestures, Russia is pursuing economic goals like visa-free travel arrangements in the European Union and admission to the World Trade Organization (WTO).
The move seemed to place Russia as a desirable partner and ally for European countries, as Fyodor Lukyanov, editor in chief of the Journal Russia in Global Affair has said.
It is not clear, however, if Russia's diplomatic strategy could produce the desired innovation she wanted. Russia though has a vibrant consumers' market, investors have looked into the problem of corruption and its problem with the court of law as gray areas.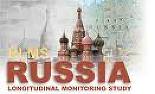 Being a socialist country, Russia has yet to adopt the innovation of capitalism where businesses are fueled by market forces rather than by state power.
It is only through market competition with unwavering support to innovation that Russia can be able to enhance her gains in whatever technology she can acquire from the west.