Twitter is one of the most popular social networking tools that help you get noticed and gain visibility.
If you are running a business or are organizing an event and want people to know about it then you can do it through Twitter.com.
However, just like the other networking sites, it also has some rules, which if followed correctly then the user can benefit from it. Twitter can prove to be an incredible internet marketing tool, if used properly. This article is a guide to social networking using Twitter.
Twitter is a micro blogging website and you can use it like you use a blog. It limits you to only 140 characters when you try to write something, the contents you post on the site are known as 'Tweets'.
In this networking tool, you can follow people you like and you can also get people to follow you. You can either follow friends, families, or some celebrity. You can see what the people you follow tweet about in your homepage.
By using twitter, you can let other people know what you are doing, and may be even share links to interesting articles and videos. If you have a business, then you can use this networking tool to let people know about the services you offer. However, remember to not over tweet or this can be really annoying for others.
If you are using Twitter for serious business, then it is recommended that you make your profile page attractive, and give a link to your website. You can also add your image, or may be the logo of your company.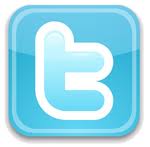 You can also get a customized background to make your profile more eye-catching. For best results use customized twitter backgrounds. This will not only make your profile look unique but will also make you seem like a professional twitter user.
Try to follow as many people you can who share your area of interest. You can ask them to follow you in return. Sign in to your account regularly and keep updating. Don't over promote yourself but be visible.