by: Affleap
Our basic knowledge has taught us that carbon dioxide is a discard from man, it is the air that plants breathe and vice versa as plants discard oxygen and it is the air that man breathe. It is a mutual complete cycle that man relationship to plants are symbiotic to each other.
The bulk of plants that produces oxygen are trees and they are the majority group of plants that soak up carbon dioxide discarded by man and its man made non-environment friendly technologies.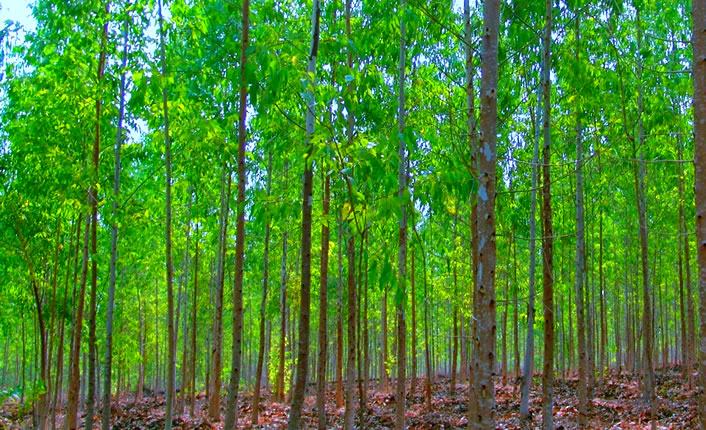 If it is not checked there would be a disparity or an ecological imbalance between oxygen and carbon dioxide production respectively. It would appear then that more carbon dioxide is produce than oxygen, so much so that excess carbon dioxide goes up into the atmosphere which is the main gas that is stoking global warming.
It is one of the reasons that global tree planting drive was inspired by Kenyan environmentalist and 2004 Nobel Peace Prize winner Wangari Maathai, to counter deforestation from logging and the burning of forests to create farmlands.
To help slowdown global warming and climate change the UN Environment Progamme (UNEP) has recently disclosed that the world has surpassed a UN goal of planting one billion trees in 2007. It spearheaded by huge forestry projects in Ethiopia and Mexico.
UNEP has reported that Ethiopia was the runaway leader with having planted 700 million trees in a national reforestation drive. Mexico was next to have planted with 217 million trees, Turkey 150 million, Kenya 100 million, Cuba 96.5 million, Rwanda 50 million, South Korea 43 million, Tunisia 21 million, Morocco 20 million, Myanmar (Burma) 20 million, Brazil 16 million and Indonesia who had planned to plant 80 million trees in one day.
To curb global warming, three major international events had taken place in 2007:
*** The awarding of the Nobel Prize to former US Vice President Al Gore for his advocacy and efforts on climate change.
*** The planting of one billion trees in 2007.
*** The Bali, Indonesia International Conference of December 2007, to start a two year negotiating process aimed at producing a treaty to replace the Kyoto protocol.