The sponsors of Tiger Woods, who stood by him and the marketers who stand to get big exposures from the big masters audience have waited the return of Tiger Woods in the golf competition matches.
Woods dropped out from competition last fall after revelation of his infidelities that made the headlines which left his image tarnished because of the incident.
Accounting firm Accenture and telecommunication company AT&T, dropped him while companies like Nike and Electronic Arts banked more on his athletic prowess, stood by him.
As Rick Burton, the former chief marketing officer of the US Olympic Committee and a sports marketing professor at Syracuse University has this to say about Woods, "Instead of being the tabloid fodder for his non athletic activities, he goes back to where he started out to be, which was an athlete".
Both Nike and Electronic Arts in written statements, are looking forward for Woods return to golf. It's timely For Electronic Arts, whose next edition of the video game "Tiger Woods PGA Tour" is testing and scheduled for release in June of this year.
"Nike can probably imagine nothing better than Tiger coming back, withstanding the pressure of everyone watching him and winning. This is going to be a heavily photographed, heavily videotaped and heavily you tubed appearance. Tiger's Nike hat, Nike shirt and Nike ball are all going to get a lot of visibility". Burton added.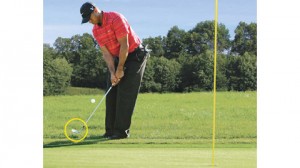 Gillette, a unit of Procter and Gamble has said that they have no plans to change its advertising which no longer feature Woods. The Masters get the best TV ratings of any golf tournament and will likely much more watched this year.
Maximizing the impact of his return, the tournament itself has just three major corporate sponsors: IBM Corp., AT&T Inc., and Exxon Mobil Corp., though tight control of the tournament keeps their logos all but absent from the course.
AT&T, a former sponsor of Woods decline to comment and the others did not immediately respond to requests.